Want to know the best animation software for 2022? We've curated a list of the best paid and free animation tools that can help reshape your decision for your animation needs!
The history of animation began in 1908 when a French cartoonist, Emile Cohl created the world's first animated film 'Fantasmagorie.' Animated stories have been captivating people's imaginations ever since.
Fast forward to the '90s and early 2000s when animated stories like The Lion King and Spirited Away were created, animated stories have attained more than just a mere status – they're now part of us and are persistent in our culture. However, before we delve into the topic, let's remind you of what animation software is all about.
What is Animation Software?
This is simply the 軟體 used by animators to make motion graphics on a single-frame basis. When using animation software, involves the combination of several individual frames to make motion graphics used for animated movies and video games.
Animation programs are so elementary. An amateur can come up with advanced animations like 2D vectoring, topography and motion graphics, CGI, etc. provided the guides are strictly followed.
Animation occurs in almost all the things will do – from creating a presentation and sending GIFs to creating feature films and creating video games. Animation software is at the centre of it all.
How to Choose Animation Software?
It's illogical to think that there exists only a few animation software – there are numerous software tools out there. The question is how can you choose the animation tool or program that's ideal for you?
You should evaluate some factors and/or features before affirming your decision on the animation tools (2D or 3D) to purchase or use. So, let's start with the price.
Many of these animation tools are a bit expensive, especially if you're a one-person operation. Firstly, you need to understand what you want to create. You don't necessarily need a fancy software package that costs thousands of dollars if you only need to create infographics. Many of the free animation tools on the market can perfectly handle it.
Secondly, time is important! You should evaluate the time you'd want to spend while learning a tool or program as many of these software have steep learning curves. Keep in mind that you don't need to write off complex software – most of them are amazing when you finally understand how they function.
Thirdly, you should evaluate the user interface and customization. Animation software with a simple user interface is more ideal than complex ones. Even though many animation programs provide in-depth tutorials showing beginners and professionals how to navigate through the program – it's advisable to go for the simpler ones.
Other evaluations should include the social media integration, media library, and types of modelling (2D or 3D?).
What is the Best Animation Software?
As you may know, we've several animation software available on the internet – both free and paid. The world of animation software is an exciting and vast place to explore – you discover there's more to learn every day.
Even though there's a variety of tools available for animators at all levels, they share a common goal; generating captivating characters you can easily relate with.
With the right tools and guides, you don't need to hire anybody to create motion graphics for you – you can do create professional animation videos all by yourself. So, if you're looking for efficient and feasible animation tools to explore your animation skills, this article reviews the best animation software in 2022:
Adobe Animate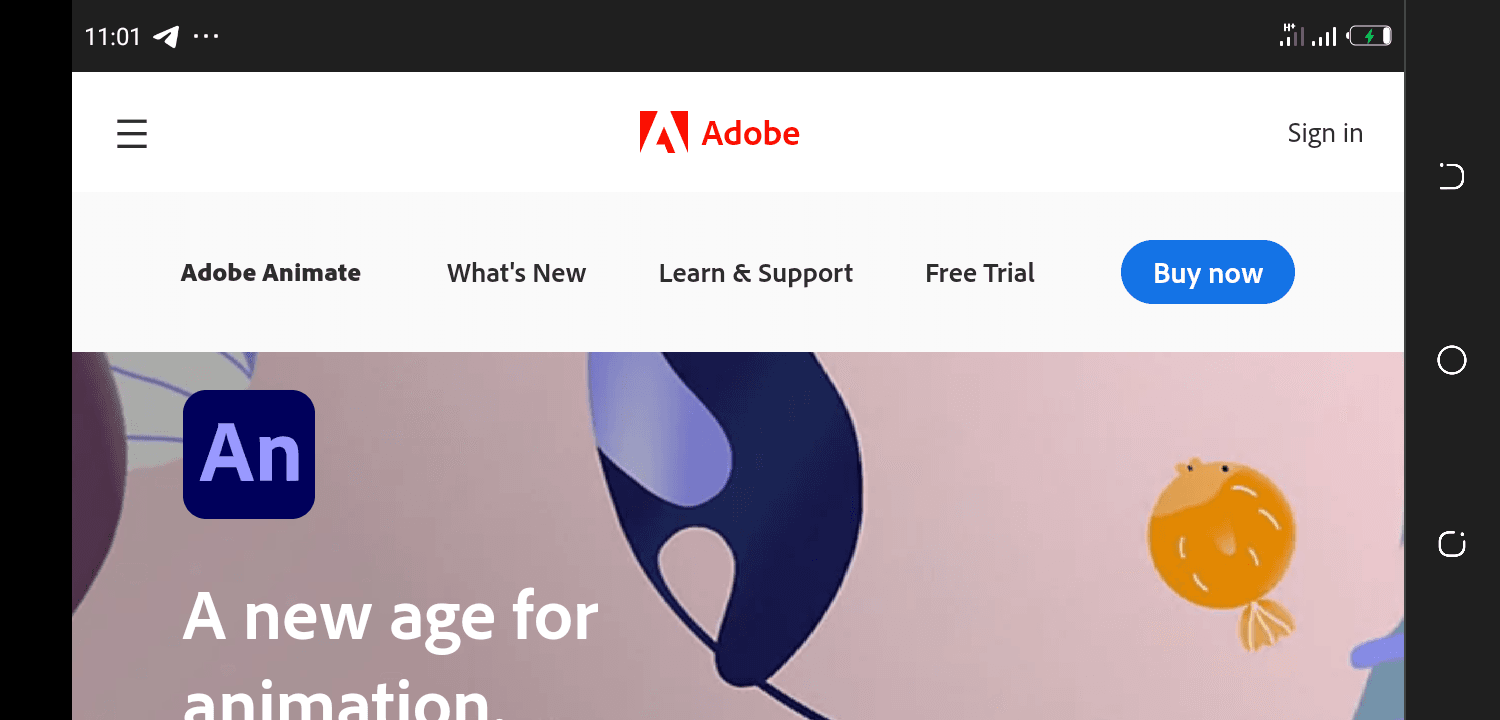 Our first pick is Adobe Animate. It's a vector and 2D software program specially designed for mobile and web development. Animators can use the software to create interactive content, vector graphics, add effects, and so on. One of the exciting stories about Adobe Animate is that it has in-built templates which help animators to customize the software to their taste.
Key Features
Add special effects such as the color and tone effect to your animations using Adobe Animate's built-in templates.
Edit with or without code, which makes it more suitable to use by both professionals and beginners.
Offers several export options, including HTML5 Canvas and SVG, and supports TV and mobile applications.
Create engaging content with simple drag-and-drop actions.
Pricing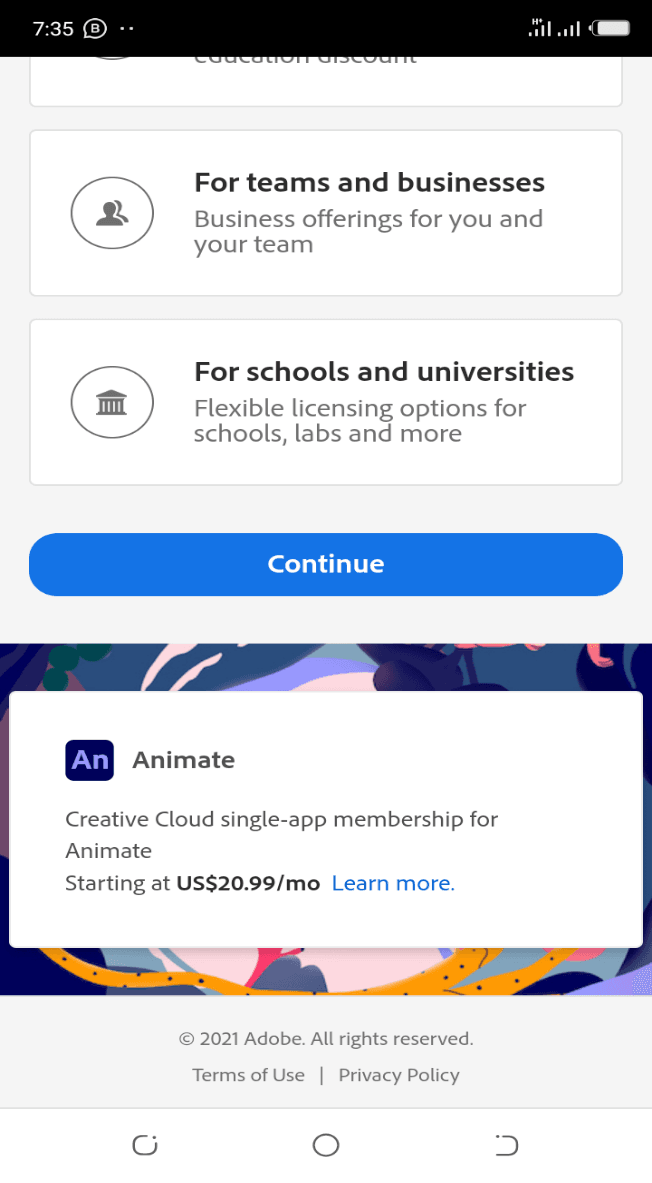 Here is the breakdown of Adobe Animate pricing:
For the personal version, it costs $20.99 per month. To gain access to all Adobe Animate tools, the price starts at $79.99 per month. However, Adobe Animate offers a free trial that is 100% risk-free.
Cinema 4D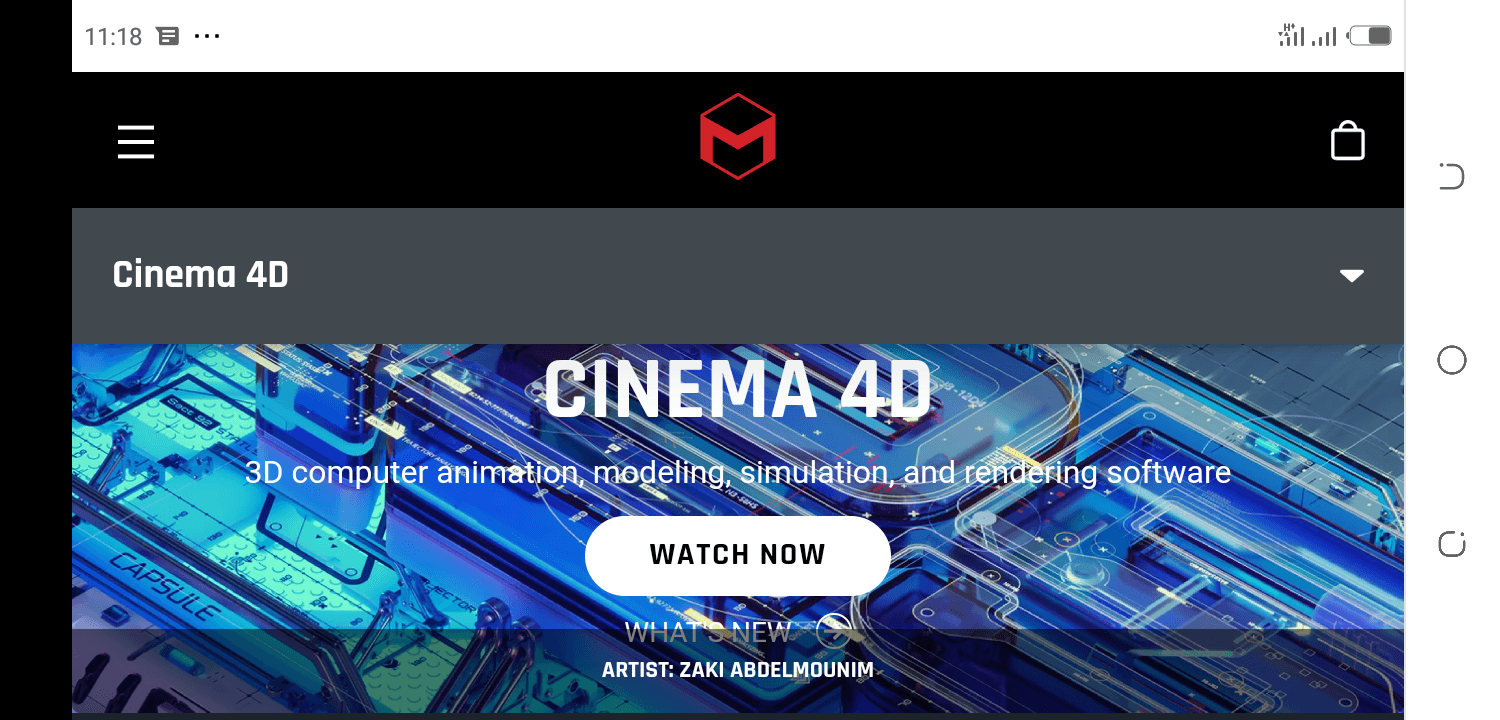 Cinema 4D is arguably one of the most powerful 3D animation programs that provide users with a plethora of tools to create a broad spectrum of professional animations. It's so easy to use for both professionals and beginners. This animation software has astounding features, especially the built-in Adobe integration to create fascinating motion graphics.
Key Features
Stellar customer supports with weekly webinars and tutorials to help users explore its options
A powerful toolset to develop procedural modeling and realistic artificial reality games
Pricing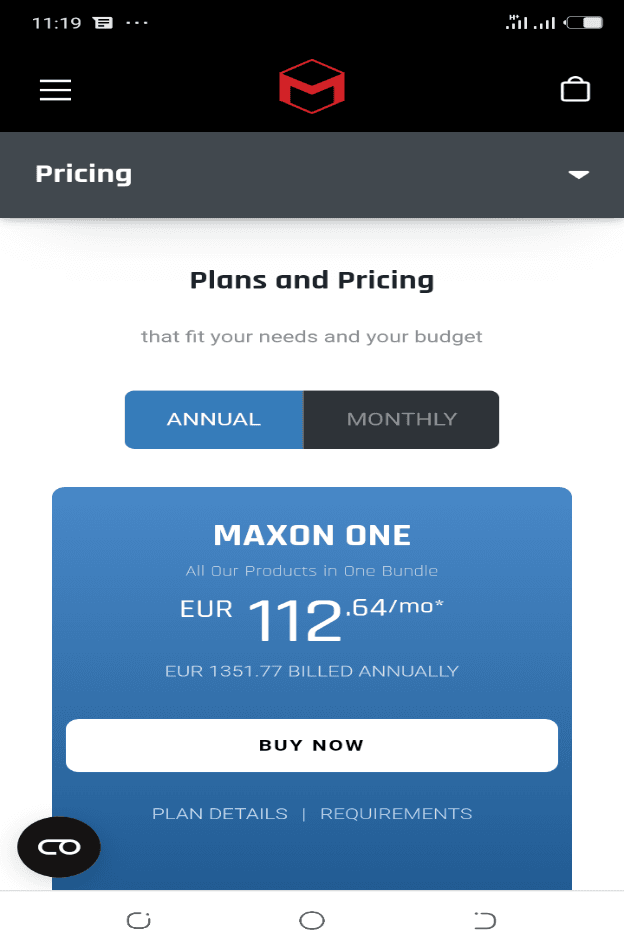 Keep in mind that the software doesn't support a free trial. Pricing at Cinema 4D starts at EUR22.85 per month (EUR 279.29 billed annually).
Maya (Autodesk 3D Animation)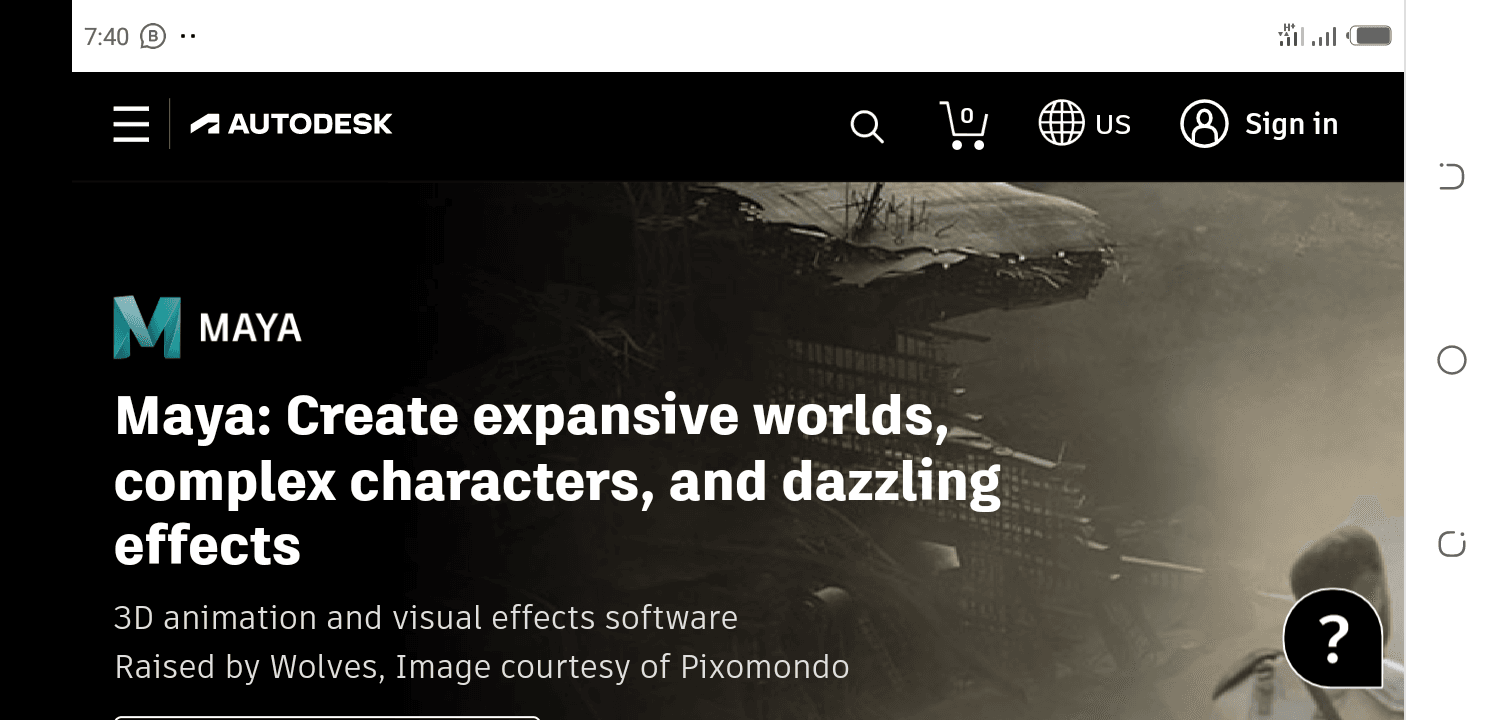 Maya is another amazing software we have out there. The company is currently owned by Autodesk and it's an Academic Award-winning in 2003 for animation software and 3D computer graphics. Maya is widely known to be useful for the creation of interactive 3D applications like video games, motion pictures, special effects, TV series, and so on.
Maya is regarded as one of the best software tools available on market providing laudable 3D animations. Maya was used to providing animations for notable films like 'Lord of the Rings,' 'Star Wars,' 'Ice Age,' and 'Spiderman.' So, whenever you require high-quality visual effects, you should consider Maya.
Key Features
Paint effect feature that allows users to create 3D shapes by freehand drawing software and drawing tools.
Free-form approach to 3D modeling that allows users to add many layers as they deem fit.
DX11Shader rendering engine (blur reflections, imparting translucency, shader effects) and enhanced viewport 2.0.
Maya embedded python scripting that allows users to create their scripts and plugins for better customization
View scene changes in real-time using the Arnold Integration (A RenderView Feature).
Pricing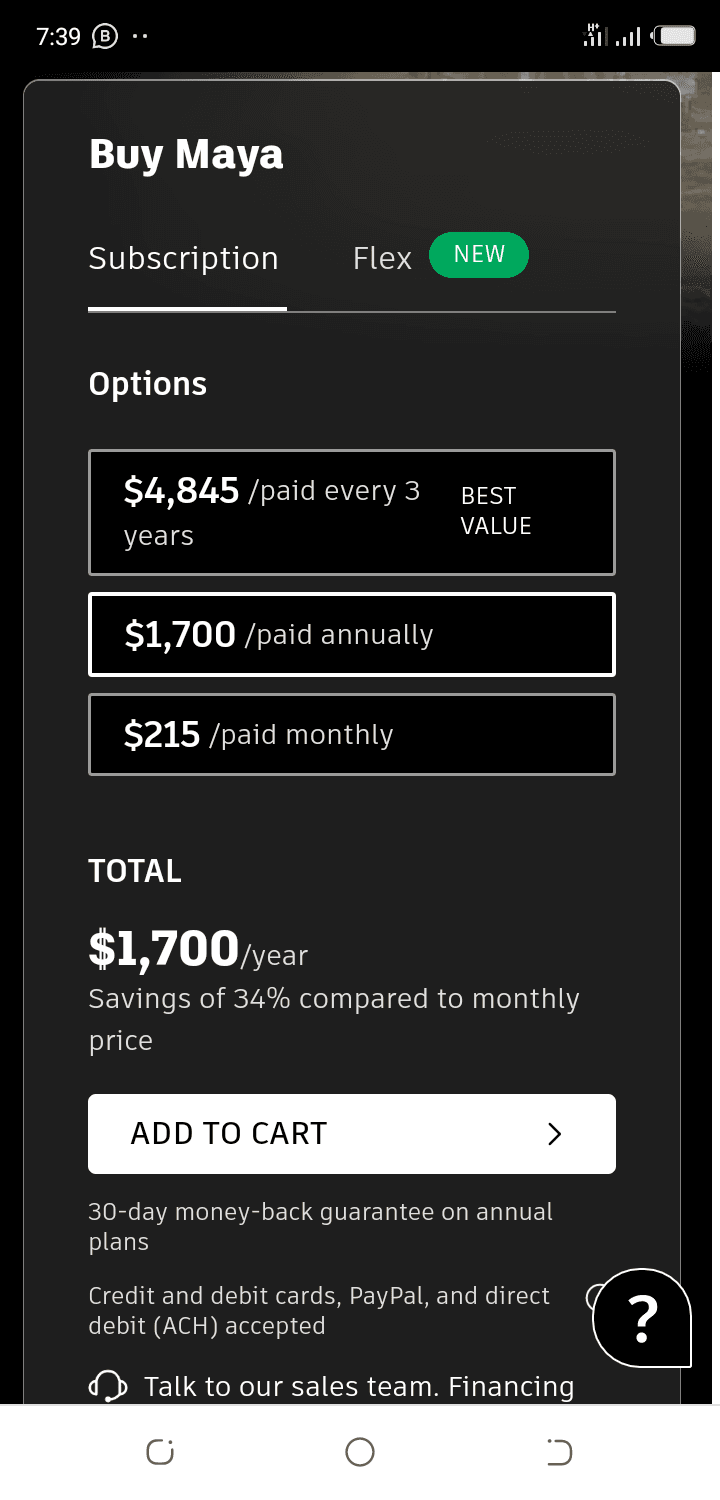 Pricing at Maya comes at a reasonable cost of $1,700 per year with a 34% save. You can also pay a month at the cost of $215 per month. However, Maya offers a 30-day free trial where you can create your amazing 3D animation using their animation tools free of charge. So, you can either test out Maya for free with a 30-day or purchase a yearly/monthly plan.
Renderforest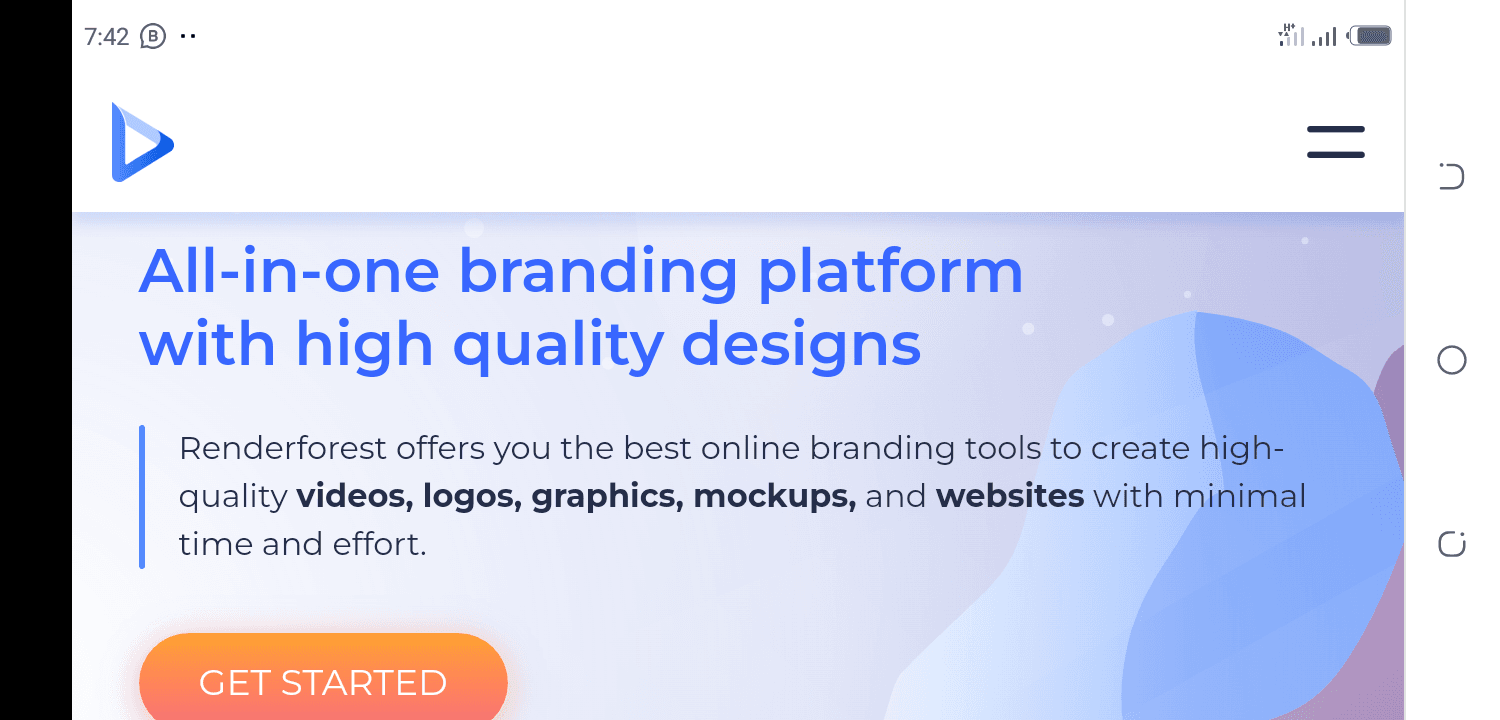 Another exciting animation tool on our list is the Renderforest. This software is an all-in-one animation, online video, logo, and website maker. It's ideal for web developers, business owners, and users who aren't necessarily seeking advanced 3D modeling. Renderforest opens doors to creating a music visualization, animated videos, or professional intro in minutes right on the cloud.
Key Features
A large catalog of video templates with dozens of categories to choose from – over 50,000 unique artwork files.
Machine learning AI delivers amazing logo design options with just a few clicks
Offers professional mockups and understandable brand guidelines.
Pricing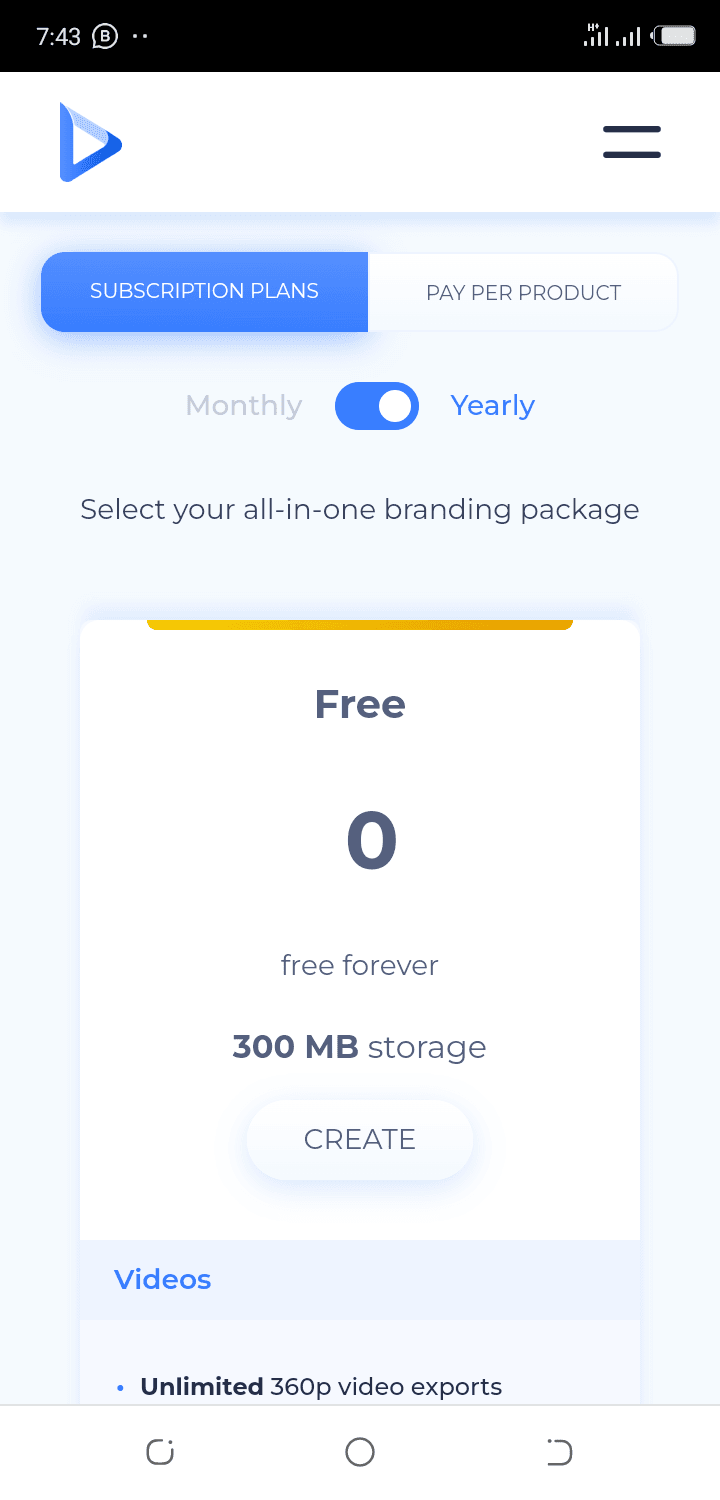 Renderforest plans range from free to $49.99/month depending on the number of your animated videos. If you are a business owner who requires a lot of videos, we recommend the Renderforest popular $19.99/month plan.
Animation Paper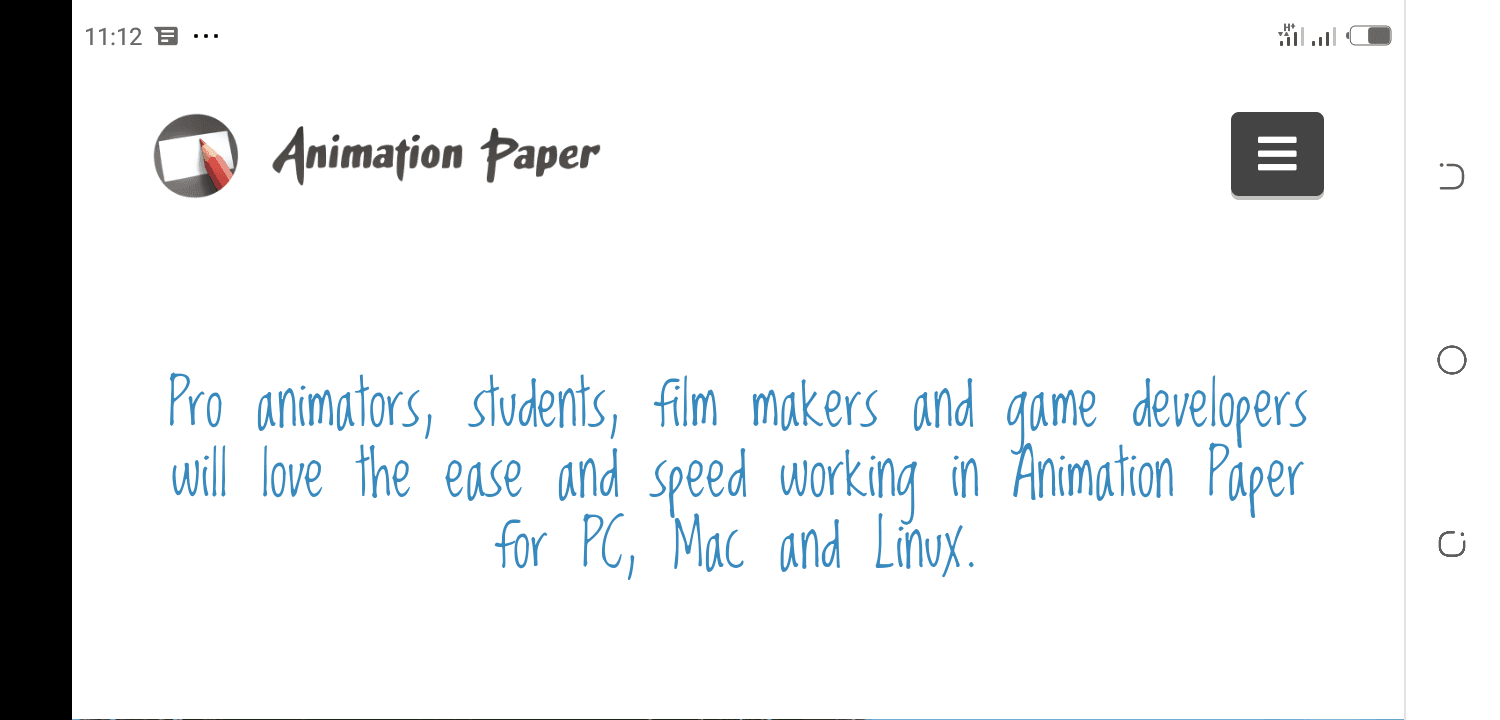 As it stands, Animation Paper is one of the best animation software available on the market. It offers impressive animations for multiple purposes and is compatible with Windows, Mac, and Linux. Pro-animators, filmmakers, game developers, and students make use of this software to create animations for commercial and educational purposes.
Key Features
Offers smooth real-time rotation and zooming, and several alternative ways of flipping such as the wheel, return flip, keys, etc.
Provides a free version called 'Plastic Animation Paper' which is used for both commercial and non-commercial purposes.
High-quality lines that help maintain resolution upon transformation.
Pricing
There are no price details on their website. However, the free version of Animation Paper is called 'Plastic Animation Paper.'
Animaker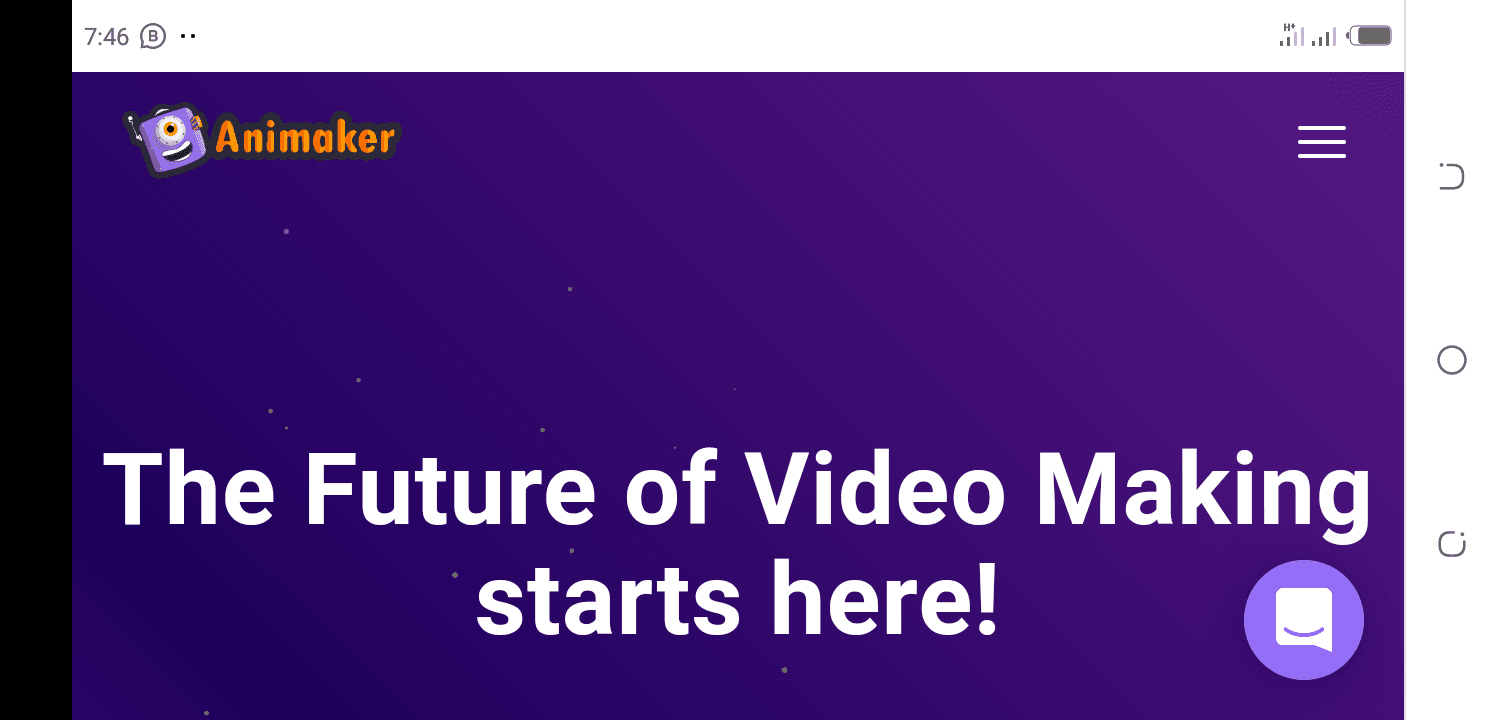 Animaker is different from other animation tools because it's web-based with a subscription model. It was launched in 2014 with the main function of creating videos and animated GIFs using the HTML5 engine. This function permits users that don't want to – or can't – download software on their PCs or Laptops to create amazing animations using their smartphones.
This software also has an extensive image library with different music and sound effects to make fascinating videos. Also, it allows users to do a voiceover with any voice of their choice.
Key Features
Animaker has one of the largest collections of animated properties, icons, characters, maps, and charts.
Direct uploading of animated videos to several platforms including YouTube and Facebook (users can also download the videos as mp4 extension.
Allows users to customize and edit explainer videos (background, music tracks, text-to-speech, over 100 sound effects.
Uses HTML and Adobe Flash to make high-quality videos.
Pricing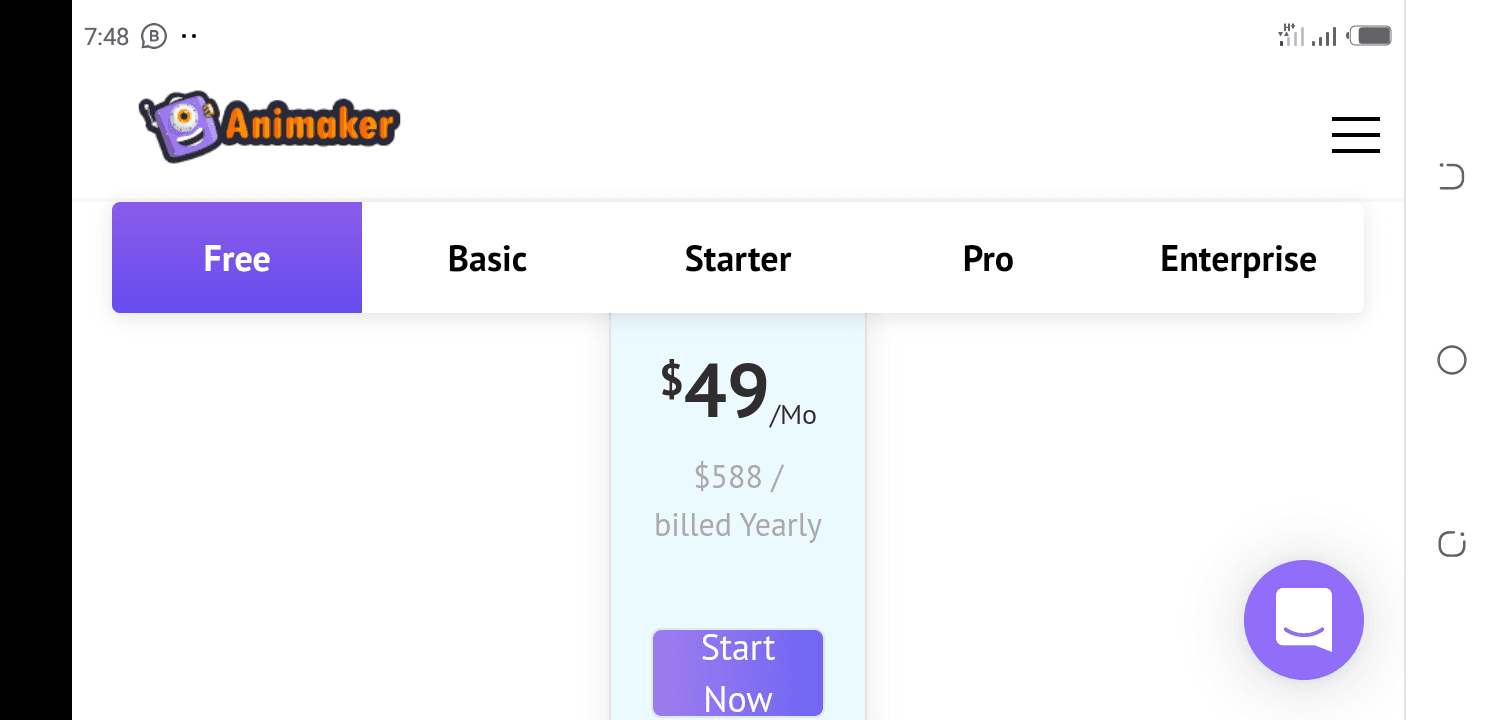 There's a plan for starters which is called the freemium version and it has both basic and limited functionalities. Apart from this freemium plan, Animaker offers three paid plans: the 'Basic' plan which costs $10 per month (payable annually), the 'Starter' and 'Pro' plan which costs $19 per month and $49 per month (payable annually) respectively, Also, there's a 'pro" and 'Enterprise plan whose price depends on your needs.
Pencil 2D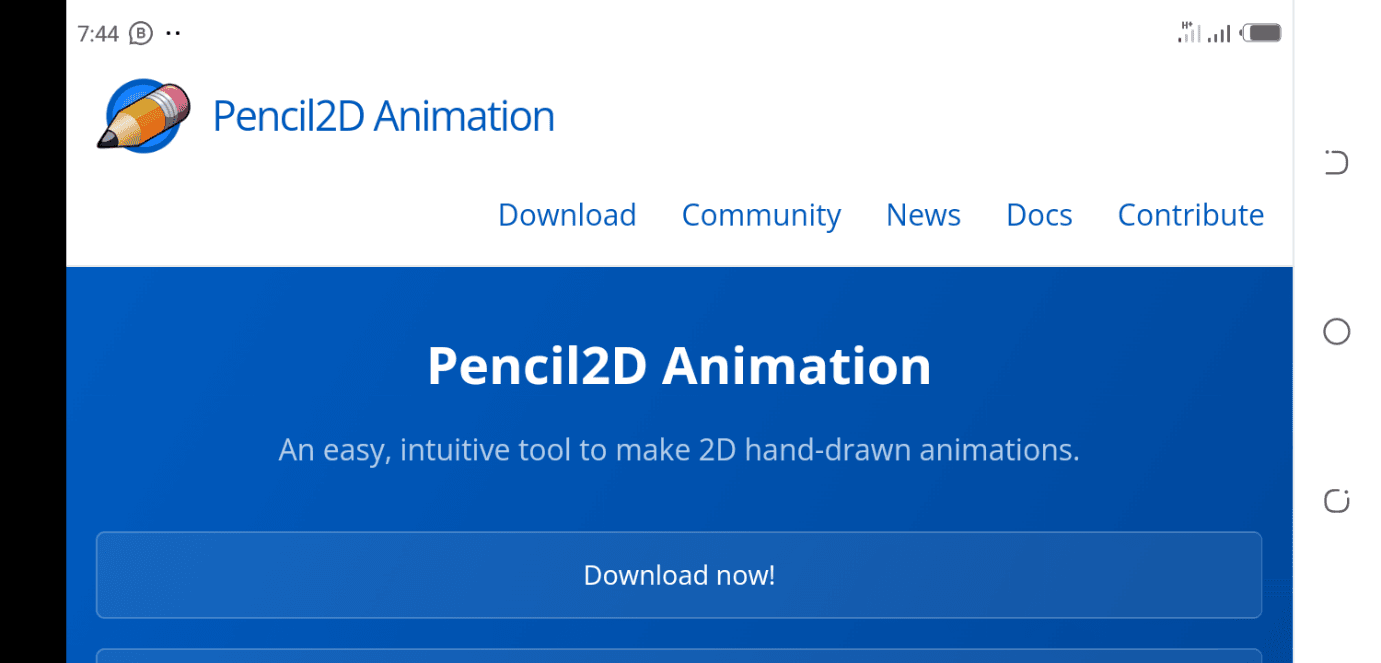 Pencil 2D is another simple and intuitive animation tool that helps users to create 2D hand-drawn animations. It's open-source software, free of cost, and it's applicable for individual and commercial purposes. This software is one of the most user-friendly tools, making it ideal for both professionals and beginners who desire to hand-draw character designs.
Also, Pencil 2D works with both raster and vector workflows, giving users optimal flexibility. The software is handled by many dedicated groups of contributors who relentlessly work to improve the software and add modern features.
Key Features
Unique 'Timeline' feature that allows users to choose the pace at which the animation moves.
Unlined switch between workflows (Vector and Raster) allows users to streamline and fasten their work.
In-depth tutorials to help users get started with a user-friendly and intuitive interface.
Cross-platform software (runs on Mac, Linux, and Windows).
Pricing
Pencil 2D is an open-source software tool and it's entirely free of cost. It's very easy to access or download online. Owing to this, it is regarded as the best free software program for anyone joining the animation race.
SideFX (Houdini)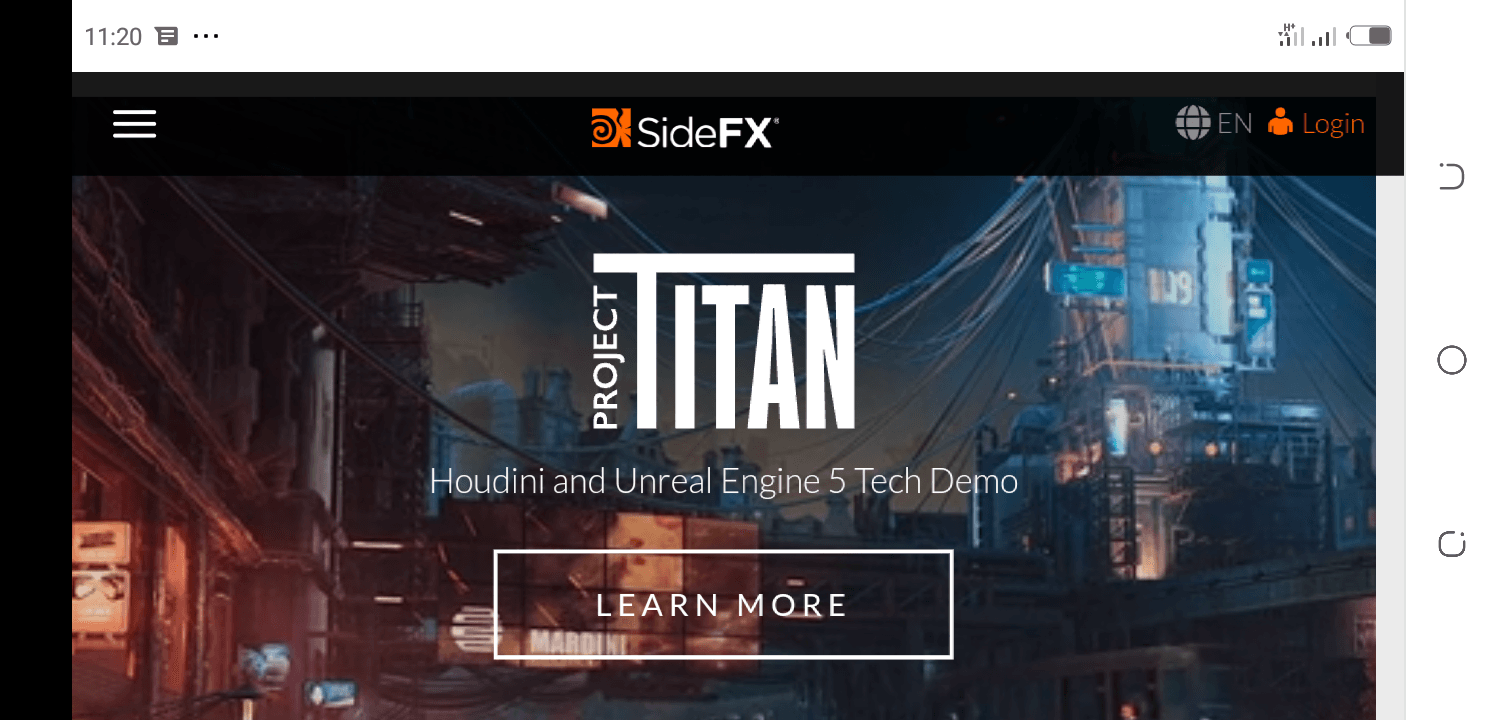 Talking about excellent choices for advanced products, including motion graphics, virtual reality, and film, SideFX is the ideal choice. The popular film 'Frozen' has some of its characters created with SideFX animation tools. Like many other software programs, SideFX comes with a steep learning curve.
Luckily, on the software page, you'll find several useful tutorials to help you get over the hump. And many automated functions make the software more user-friendly. It has a node-based workflow, which allows users to create actions you can easily reuse and reorder.
Key Features
Effective and specific tutorials that help users to easily navigate the software in creating high-quality visual effects.
Drag-and-drop editing with excellent real-time animation.
Pricing
SideFX is free of cost.
KeyShot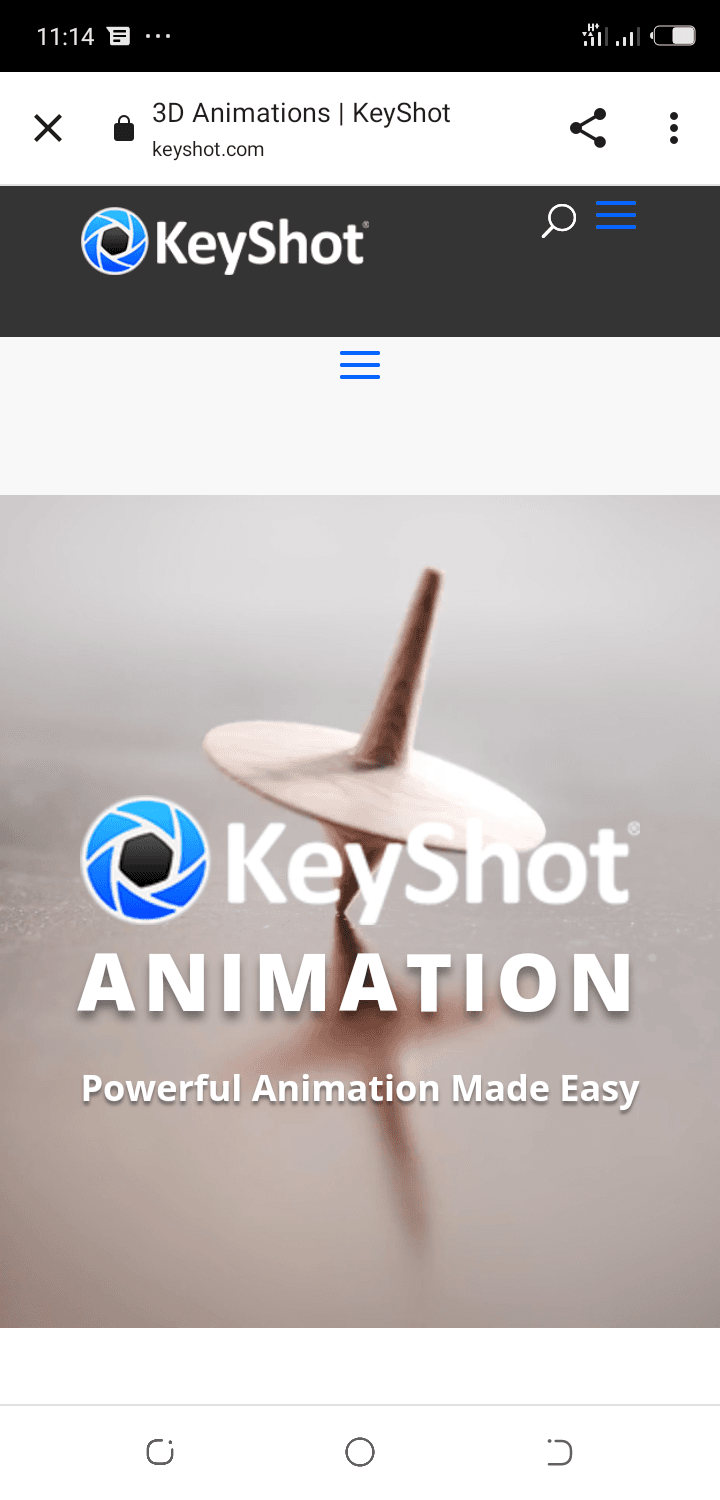 KeyShot is a solitary, ray tracing, and global illumination animation tool specially designed to create high-quality 2D and 3D animations. When you're using the KeyShot animation program, you don't necessarily need to place additional graphics on your PC.
Moreover, the software supports over 30 file types for rendering 3D animation and is laced with properties including interactive labeling, physical lightening, and texture mapping.
Key Features
Provides still image animations, mobile content, and interactive web content.
KeyShot XR allows users to create interactive, touch-enabled visuals for web and mobile.
HDRI lighting enables users to adjust and modify the scene illumination as they deem fit.
Pricing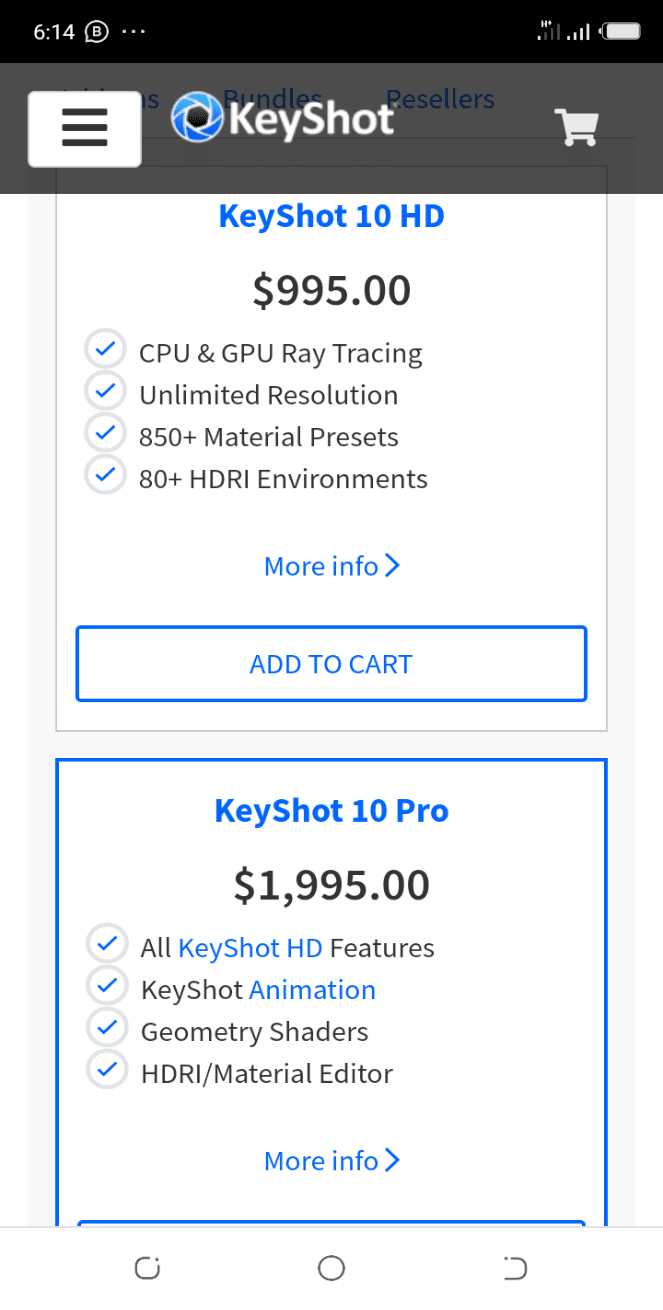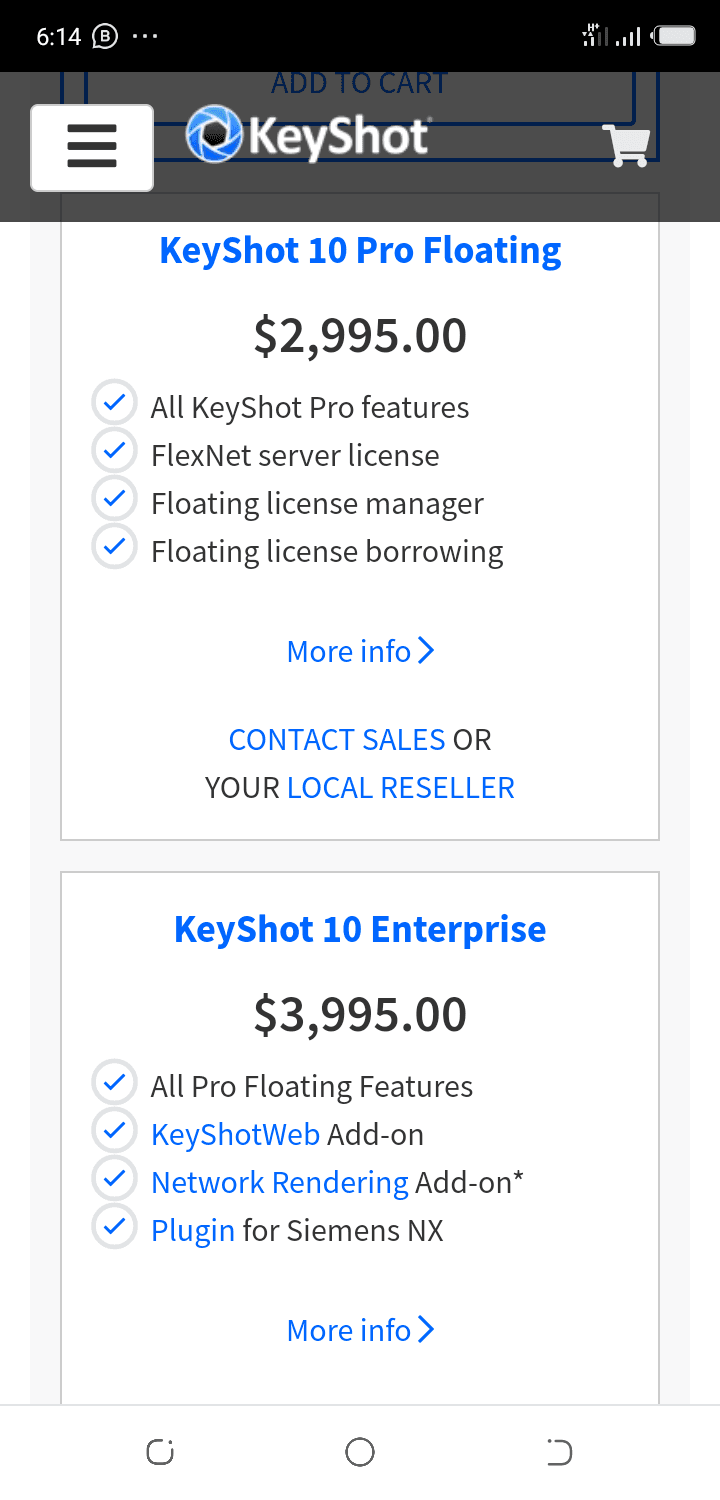 KeyShot has three pricing plans namely: the 'KeyShot HD' priced at $995, the 'KeyShot Pro' priced at $1995, the 'KeyShot Pro Floating' priced at $2995, and the 'KeyShot Enterprise' priced at $3995. However, all the listed pricing plans come with a 15-day free trial period
Blender
In the world of animation, Blender is one of the most famous free animation tools used to create 3D animation. The animation software has its uses across a variety of industries and it's most suitable for animating films, motion graphics. 3D printed models, and cinematographic visual effects.
Although most animators do not use Blender in professional settings, it's pretty useful for educational videos in smart classrooms that are 3D and VFX enabled.
Key Features
Ability to perform rendering and create renders using high-end production path tracers.
Robust simulation using industry-standard libraries like MantaFlow and Bullet.
'Grease Pencil' tool for 3D modeling and 2D concept designing.
Supports a wide range of geometric primitives like icospheres, Bezier curves, and metaballs.
Performs modeling; offers an extensive toolset to execute activities like retopology, modeling, and sculpting.
Pricing
Blender is a free software program. You can enjoy all the listed features at zero cost.
PowToon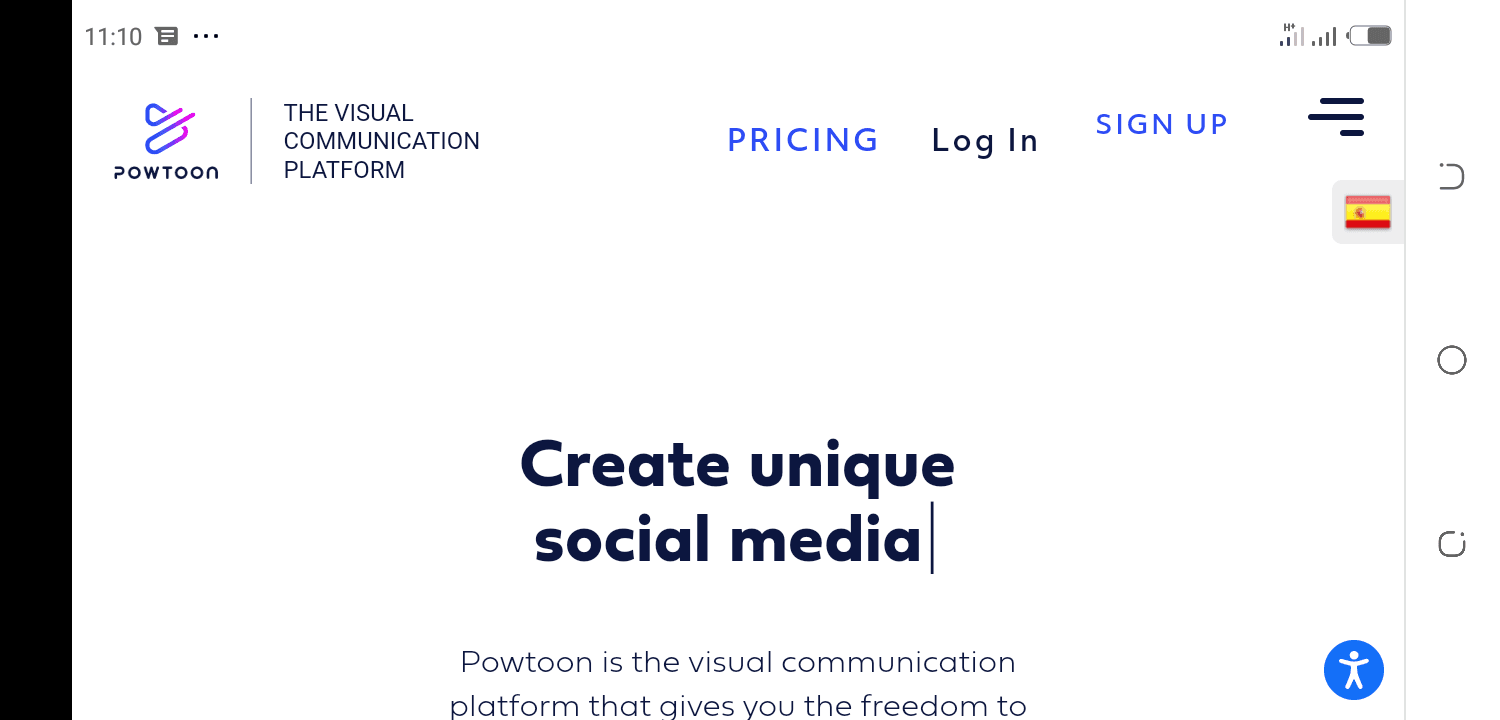 PowToon is an exciting software program that surfaced in 2012. PowToon creates and sells SaaS software to make animations. PowToon being a web-based software program offers a wide range of services but specializes in 2D animations.
Many animators use PowToon tools to create several 2D animations ranging from educational tutorials to personal interaction. The software is feasible for any animation-related work or project.
Key Features
Informative tutorials and walkthroughs are available to help users to get started.
Multiple character animations and cartoon options to choose from.
Complete control over the privacy of accounts.
Allows users to directly export files to various social media platforms like YouTube, Facebook, etc.
Pricing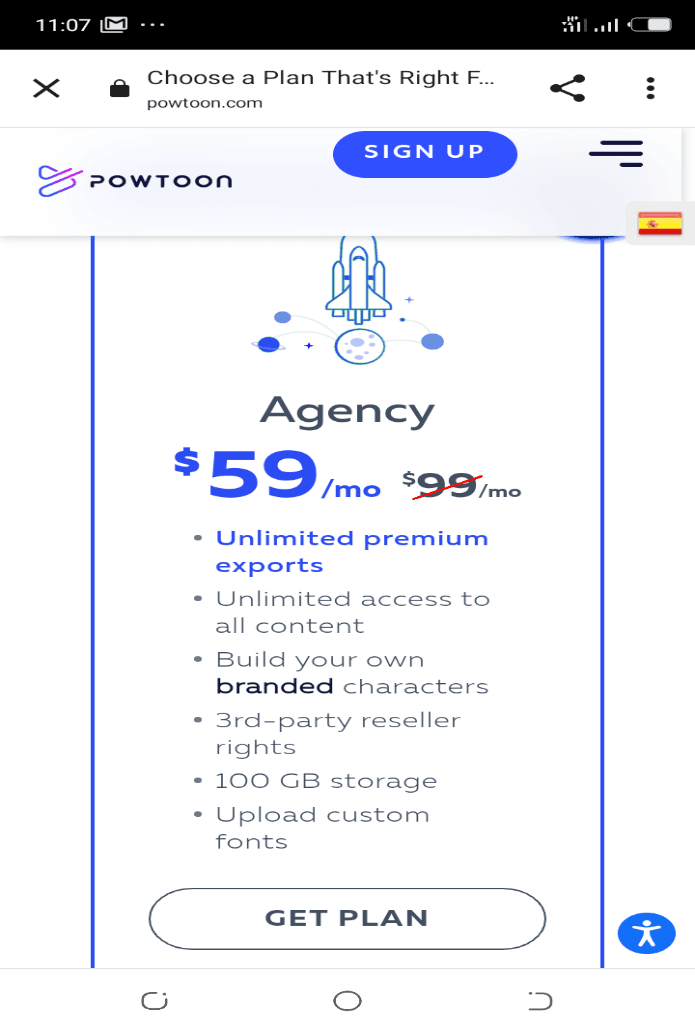 PowToon comes with four subscription tiers:
The first and second plans are the 'Pro' plan and 'Pro+' plans respectively, and they both cost $19 per month currently. The third plan is the 'Agency' plan which costs $59 per month but it's offered on an annual subscription.
Adobe Character Animator
As you may know, Adobe animation software is one of the biggest development companies in the world currently. Over the years, the company has served up to the hyped expectations. Another recent addition to the Adobe circle is the Adobe Character Animator. This software uses gesture recognition, facial recognition, etc to animate cartoon characters.
Adobe Character Animator is a real-time animator that uses hand movements, full-body capture, facial expression, and various other inputs to animate characters.
Key Features
Built-in puppets that allow users to begin animating immediately after opening the software.
Efficient and fast tools that allow users to live stream and share work with other team members or audiences.
Adobe Sensei allows users to create a character from their artworks in a few mouse clicks.
Pricing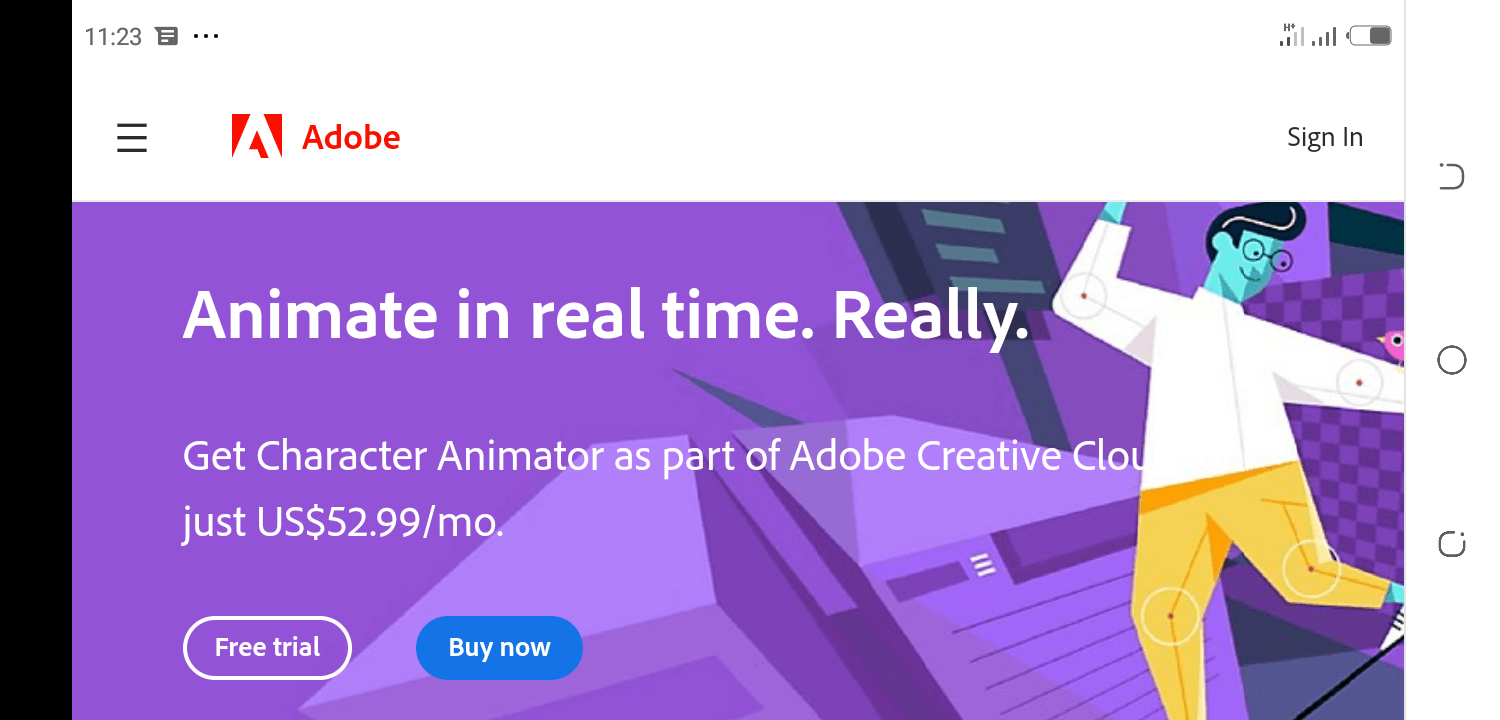 Adobe Character Animator has a free trial that lasts for 7 days after which you can purchase the paid versions. The paid version of Adobe Character Animator costs $52.99 per month (payable annually).
Synfig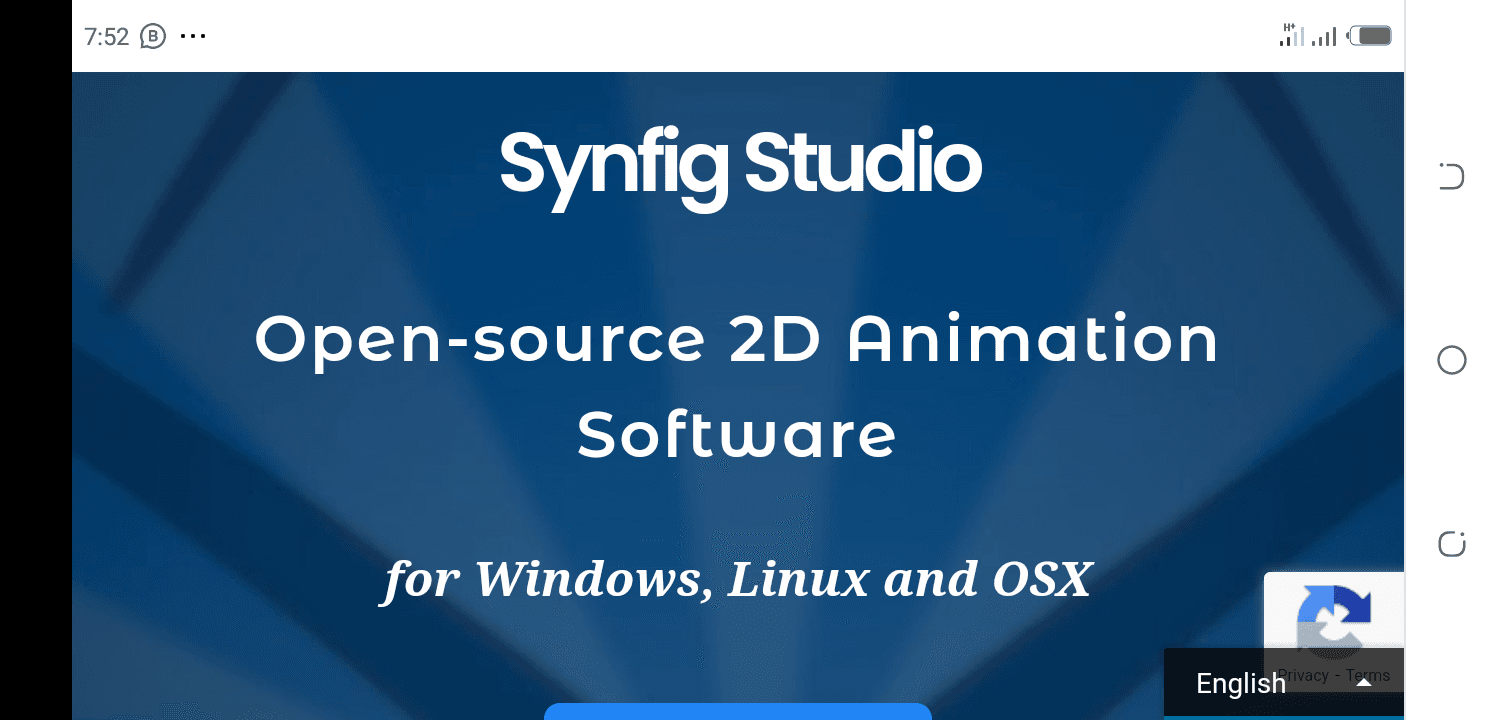 Synfig is also referred to as Synfig studio by many and it's arguably one of the latest animation tools presently on market. Synfig is a free animation tool for creating 2D animation and character animation. On a more general note, Synfig specializes in vector graphics solutions.
The software is best for creating cartoons for television, marketing initiative, publicity campaigns, and educational purposes.
Key Features
Offers two versions with different properties for a different set of people (stable version and development version).
Provides a plethora of layer and filter options to pick from – over 50 layers to create artwork and animation are available on Synfig.
Advanced controls (link parameters of various layers either mathematically or directly).
Supports animate graphic formats like MNG and GIF.
Pricing
You don't need to purchase any version of the animation tool – it's free of cost. Synfig is open-source; open for use by anybody. The software company relies on donations from patrons to provide quality solutions.
OpenToonz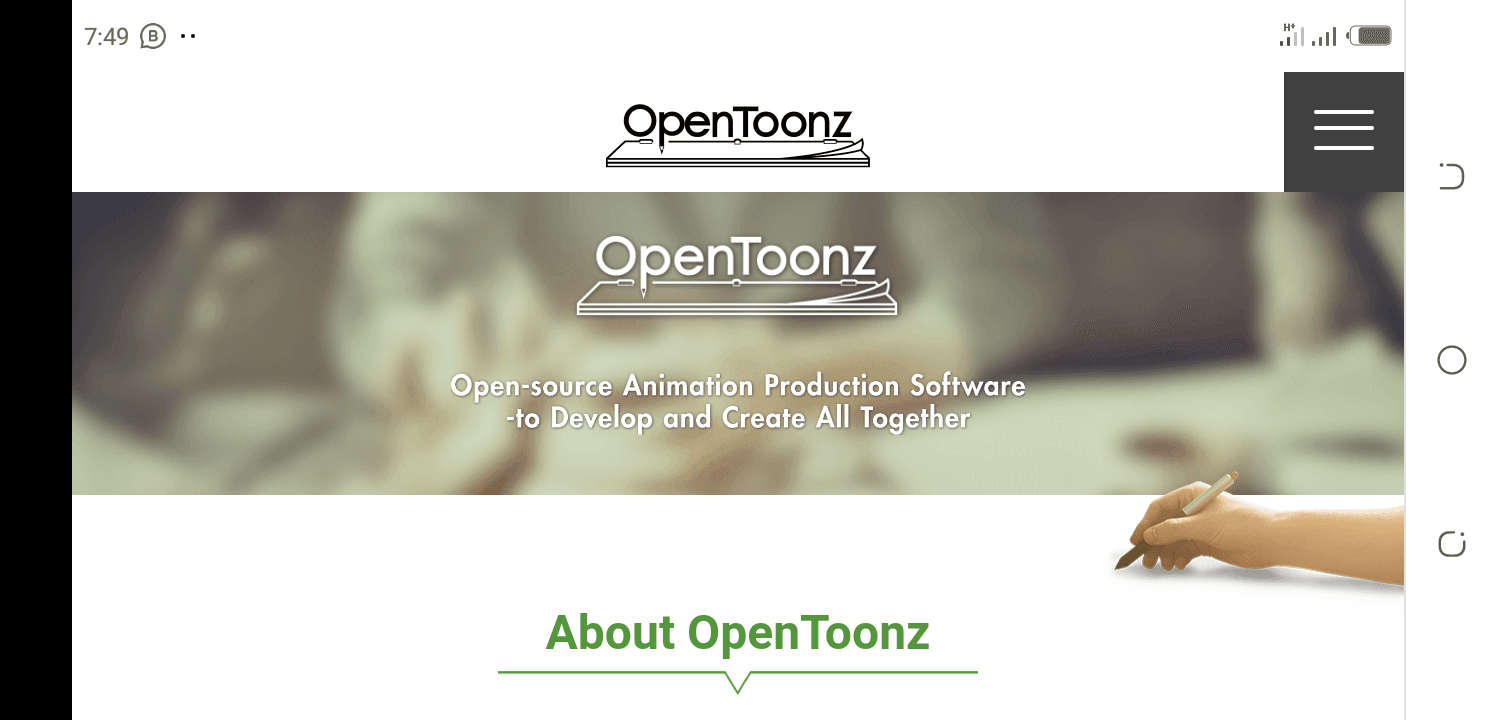 OpenToonz was initially launched in 2016 and it's a free animation software program. Since it's free software, developers can edit, customize, and modify its code to their satisfaction. However, the software's main objective is linking academic research and animation to facilitate ideas and research.
Key Features
Offers a wide range of keyboard shortcuts that helps in navigating through the software without the use of a mouse.
Compatible with various types of scanning (black and white-colored and with or without binarization).
Create seamless and efficient cut-out animation as well as FX schematic feature.
Offers built-in particles effect feature (create snow, rain, smoke, sparkle, and so on).
Pricing
OpenToonz is a free animation tool – available to everyone. You can access OpenToonz tools online and you can use the tools for both commercial and non-commercial purposes.
Moho Animation Software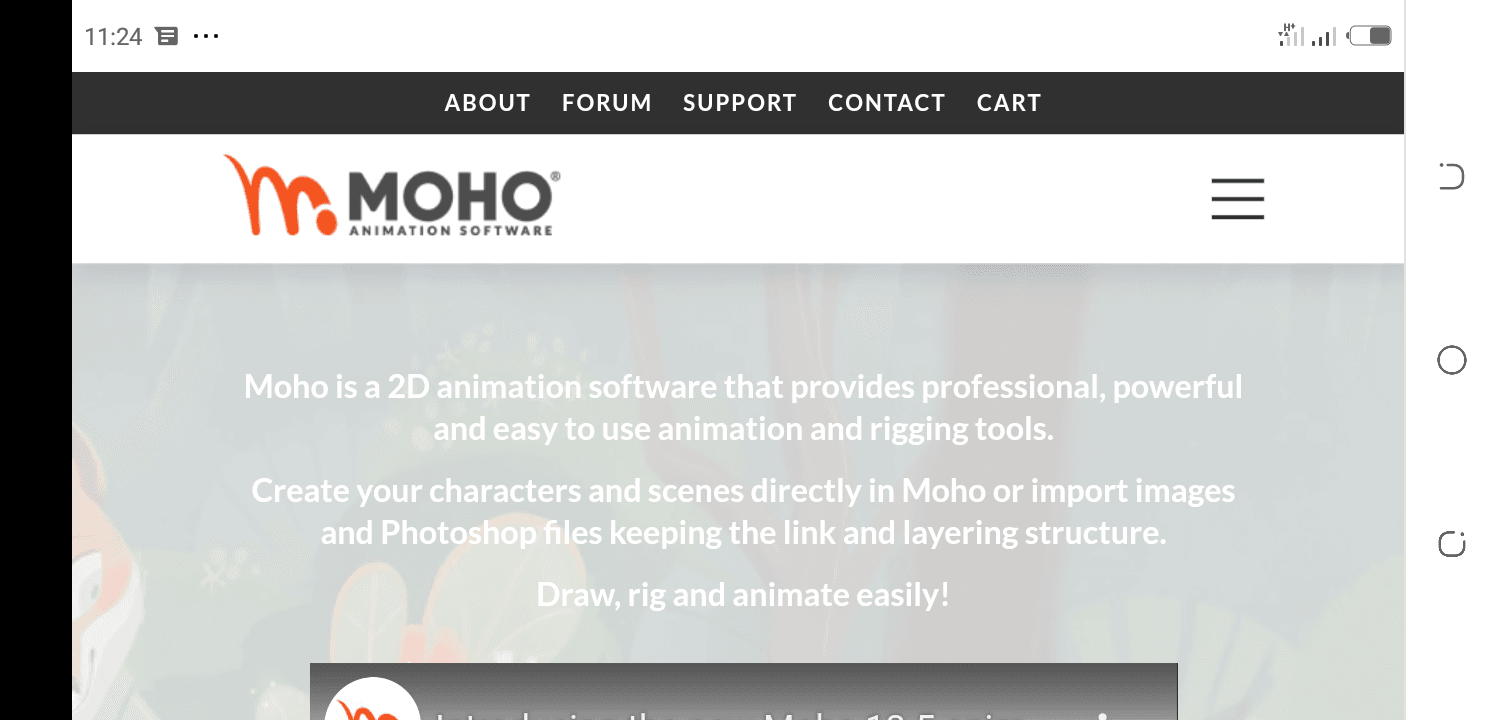 Since its inception in 1982, Moho Animation Software has been producing 2D animation using its complex bone system and copy-and-paste functionality. This feature also contributes to the smooth motion with no distortion provided by this animation program.
Moho Animation Software renders excellent and realistic-looking animals with its full line of optimized drawing tools.
Key Features
Decent customization features for settings and brushes.
Automated dynamic elements with a series of helpful documentation.
Pricing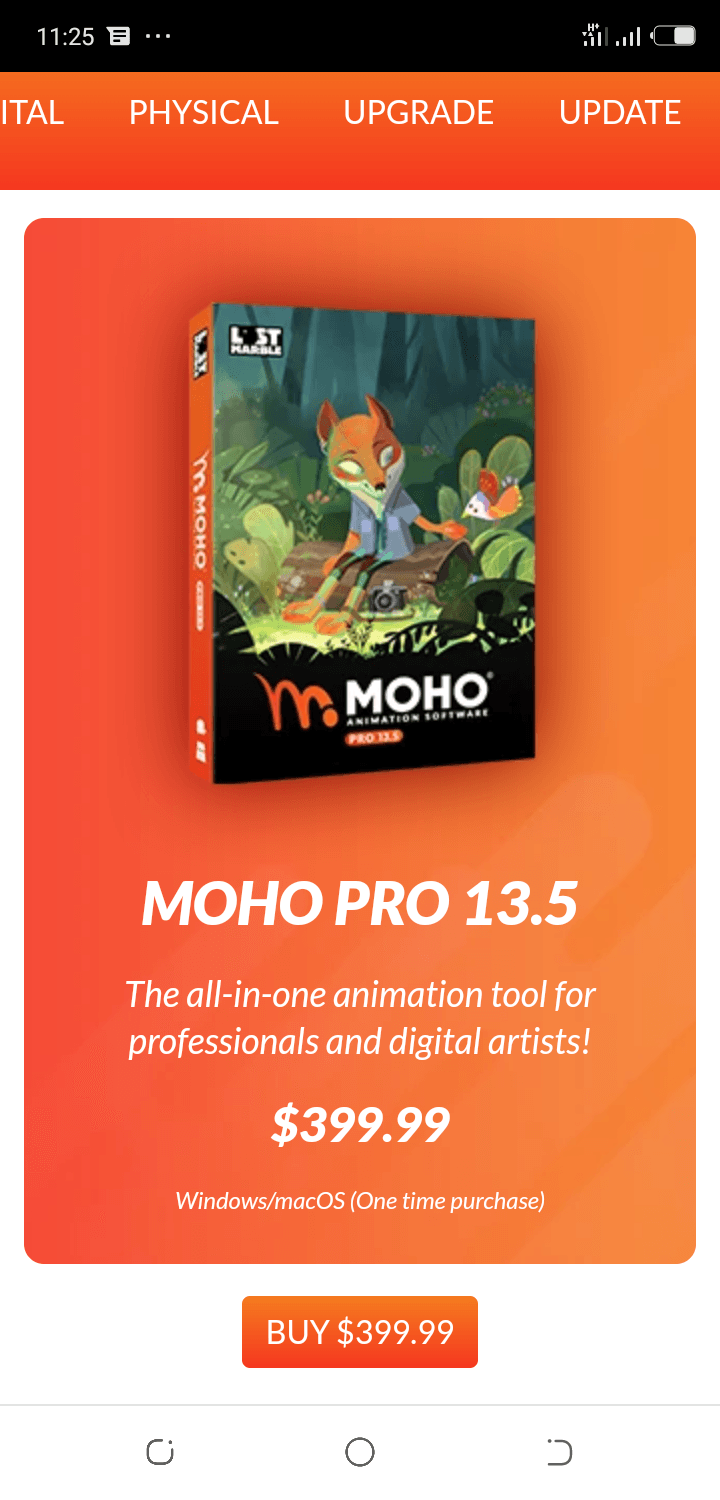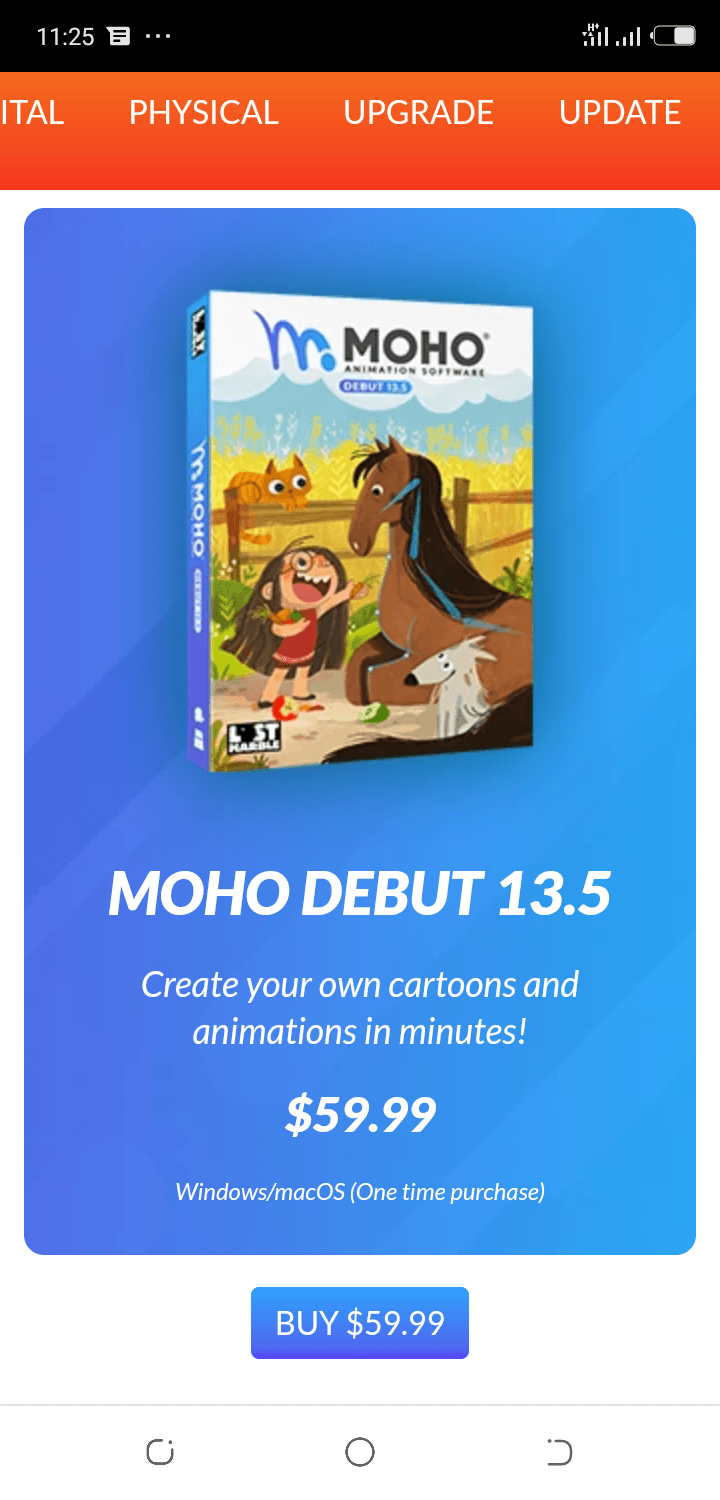 Moho Animation Software has two versions; the Debut and Pro versions. The price of these two differ; the Debut version costs $59.99 while the Pro version costs $399.99 (payable annually).
Wrap Up
In essence, the market is filled with several animation software with different features and functions. Although they may share common goals – creating animated videos, they are used differently. Moreover, business differs from each other, and every individual has different requirements.
So, you must establish the nature and objective of your work before choosing any software. In other words, choosing animation software requires you to determine what you aim to achieve with the software.
For instance, if you want a complex and top-notch animation for your professional reel, you might want to choose software like Adobe Animate, Maya, or Animation paper. However, if what you want is some basic animations for your online business or website, you can go with any of the free software tools – they are all amazing tools.
Furthermore, complexity, price, ease of use, and customer support are other entities to consider when choosing your software program.
To assist you further, we're recommending three animation tools for you and they come with different categories:
If you want advanced 3D modeling for movies and video games, we recommend Autodesk 3D Animation.
We recommend Renderforest if you're looking for business animations like logos and explainer videos.
And finally, we recommend PowToon if you want to create amazing 2D animations.
Finally, we hope that the above list of animation tools has added to your understanding and you can easily choose the best software program to satisfy your desired results.