9 Best Lock Screen Removal Software in 2023 (Android and iOS)
The very concept of lock screen removal is built on scenarios that are quite rare but they are still pretty useful for a lot of people who might find themselves in these rare precarious situations that involve lack of access to their own smartphone because of a forgotten screen lock passcode.
Dr.Fone Lock Screen Remover
Dr.Fone is the best for removing basically any android and iOS device Lock Screen with zero hassle and any issues whatsoever.
This is where the best lock screen removal software comes in, they are quite handy in a way that could help people locked out of their phones to find a way back in, getting access to your android when it isn't so accessible is possible because of the lock screen removal apps.
What Are The Best Lock Screen Removal Software To Use?
When it comes to choosing a lock screen removal software, you'll have to go for the best and there's quite a number of best lock screen remover you could choose from.
Best for removing basically any android and iOS device Lock Screen with zero hassle and any issues whatsoever.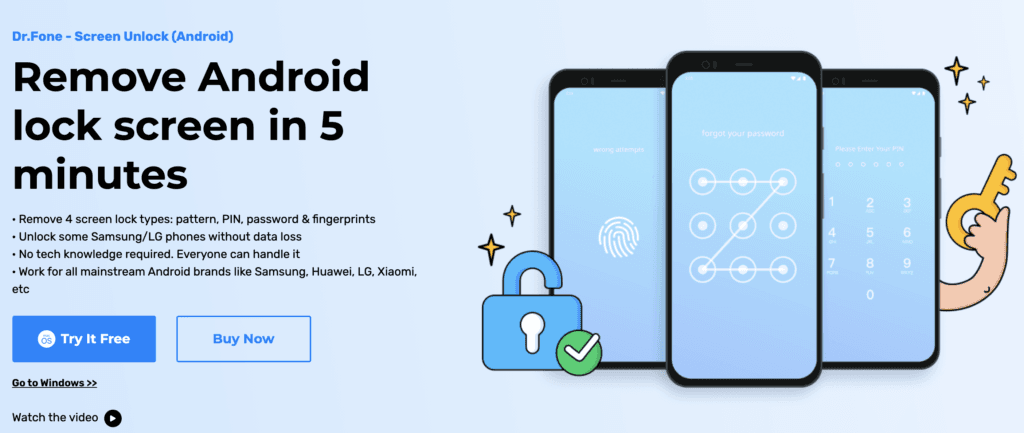 Dr. Fone is popularly known for its ability to get rid of any screen lock on any android phone, this is why it's on the top of the list when it comes to best lock screen removal software, there are a lot of perks that come with using this Lock Screen removal.
One of those perks includes the avoidance of any form of data loss, just because you're making use of screen lock remover doesn't mean you have to lose your data in the process, with dr.fone, you can pretty much be secure in the fact that you won't lose anything important after unlocking your phone.
Key Features
Dr. Fone provides your android with various ways to solve issues that you might run into, it can save you data loss and also help you recover lost data, and it also helps you remove basically any screen lock.
Whether you can remember your passcode or password or not, with dr.fone you could remove the password or passcode either way, you don't even have to remember what it is in order to remove it.
Pricing
The price rate of Dr. Fone screen lock removal for android begins at $39.95 per year, you could also try it out for free if you're making use of it for the very first time, there are different price rates depending on what tools you want to make use of.
Based on the toolkit you might choose comes different prices, there's the android toolkit which could be about $79.95 for a whole year and then there's the full toolkit that has features for both Android and iOS, and it costs about $139.95 for a full year.
There's also the iOS toolkit for iOS devices and this will cost you about $99.95 per year, there are also different pricing based on different features that aren't exclusive to Lock Screen removal alone.
One of the best Lock Screen removal software for iOS devices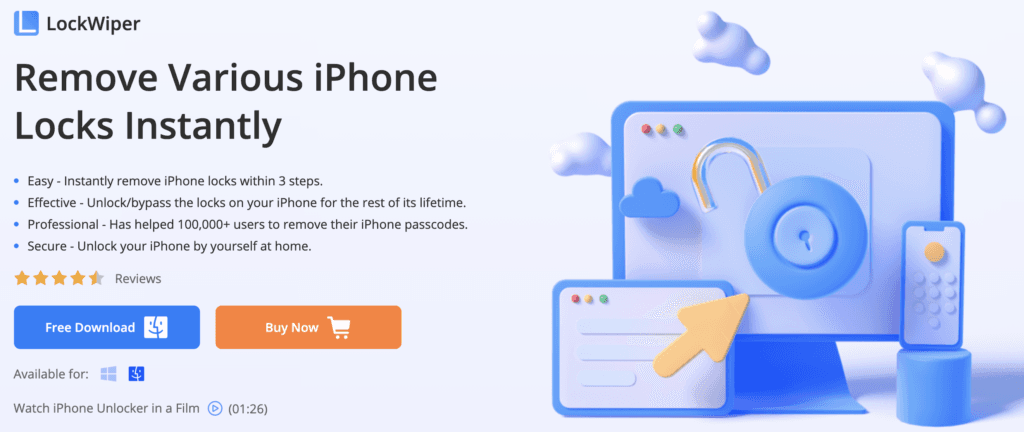 Lock wiper is another best lock screen removal software, it is tagged as one of the best because it has a lot of features that can be very useful to every user, it is easy to use and it isn't even as expensive as most other Lock Screen removers.
You can count on this Lock Screen remover to unlock your different iOS locks, it could work for your locked screen and even your iCloud locks, it does its job by granting you access to locked phones, whether that's by removing the digit passcodes or Face ID's and even Touch ID's.
Key features
The software is so easy to use that you could practically make use of it without any technical know how, and it promises to unlock your device as quickly and easier it as possible, so you don't have to worry about being stuck or not knowing how to make use of it.
It has the ability to completely remove your iCloud account if you don't have the password, it will take away the iCloud account and you can eventually switch to a new account after you've been grants access.
Pricing

The pricing follows three main plans, there's the basic plan which is about $39.95 and then there's the family plan which starts at $59.95 and lastly, there's the multi-user plan which costs $79.95 and they are all quite effective plans depending on which one you need the most.
Best IOS Lock Screen removal, it can unlock your devices in the easiest ways possible.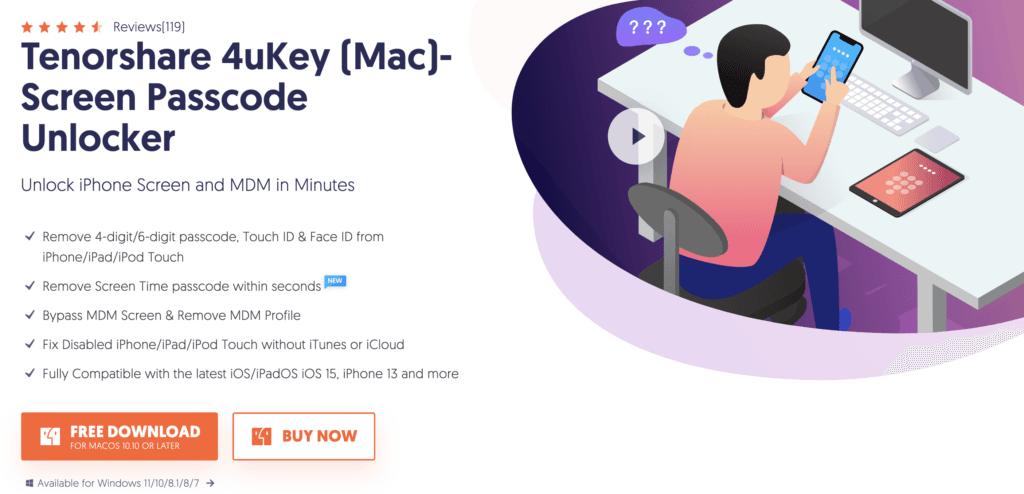 Tenorshare 4uKey is known to be much more than just a screen lock removal, it can go an extra mile in even removing your Apple ID without a password and there are so many other Lock Screen types it can get rid of.
With the 4uKey Lock Screen removal toolkit, you could basically unlock your iPhone or iPad quickly and easily as well, all you have to do is connect the locked device to a PC or Mac and in a matter of a few clicks here and there, you can unlock your device.
Key features
You can unlock your iPad or iPhone with just about three basic steps, it has an easy to use features that will only take a few minutes for you to unlock your phone and the great thing is, this feature requires you to have no technical skills whatsoever.
It has a professional Apple ID removal tool that allows you to remove the Apple ID from your device, this is best in cases where you've forgotten your Apple ID password and you're trying to unlock your device.
Pricing
The pricing starts at $45.95 for a one month license which you'd be able to use on five devices and a pc, the next price goes to the one year license which costs $49.95, and then there's the lifetime license which goes for $59.95, you can use both licenses on five devices and a PC.
The last price offer is tagged across the more choice license, this license basically offers you more flexibility to use 4uKey on multiple devices and laptops for a price tag of $62.95.
There are some options online that might give you a free 4uKey option to download, it would be advisable to be careful with that kind of offer and go for the more official licenses.
An android screen lock removal also serves as an android locker.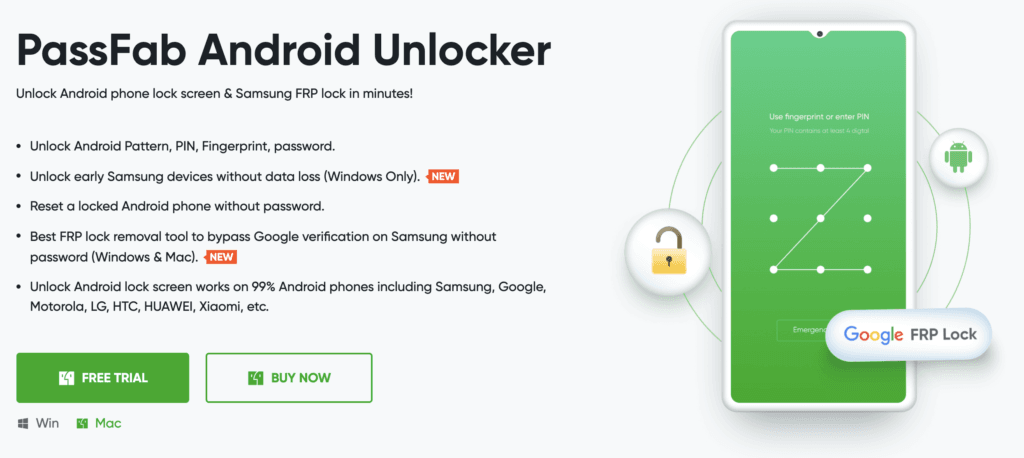 Passfab android locker is efficient for basically all kinds of android phones and it could work on any android version, it could also remove any screen lock on your android with a high success rate.
You can download PassFab on your windows and even Mac. You can make use of this tool in three easy steps.
Key features
It has a 99% probability/success rate, this means that using it is very effective and fast, and you can use it on new phone models like the Samsung Galaxy S20 Ultra 5G.
This tool comes highly recommended by millions of people and this could be because of the fact that you could make use of a free trial before committing to any premium plans or pricing.
Pricing
The pricing begins at $29.95 for five devices and one computer, this is the one-month license plan and then there's the one year license which goes for $39.95 and you can cancel the renewal at any time, lastly, there's the lifetime license which is priced at $49.95.
5. Wipelock
Best Lock Screen removal to use without any data loss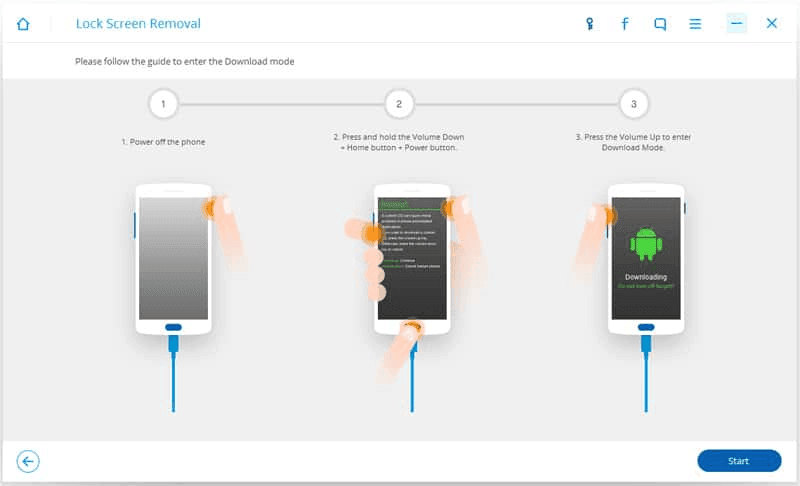 Wipelock is great for android phones, you can count on it to remove the Lock Screen off your phone without facing any kind of data loss, it is effective and it works seamlessly as long as you follow all the steps on the screen.
The steps are easy to follow and you don't have to be an expert to make use of it and you could certainly make use of it without worrying about being locked out of your phone any further or even losing any important data on your phone.
Key features
This screen lock remover is known to be 100% reliable, this means you can count on it to do the job effectively and efficiently, it also works for almost all androids including the 7.1 versions and others.
It is super easy to use because of its user friendly interface, all you need to do is follow the onscreen steps and you'll be good to go and you don't even have to worry about any complicated steps that are difficult to follow.
Pricing – FREE
This remains one of the best screen lock removers comes an app which any user could make use of for free and you don't even have to be a pro to make use of it, all you need to do is download the app to begin making use of the Lock Screen remover.
6. CM Locker
One of the most effective best screen lock removal software.
CM locker is another effective screen lock remover, it is very effective for pin and pattern lock removers on phones, it is also easy to use and offers other services to users who might need extra features for their phones.
It also serves as a phone locker on its own but it doesn't accompany the use of fingerprint lock, asides from that it is quite easy to use and you don't have to go through any stress at all to use it effectively and efficiently.
Key features
It has a very simple interface that is also quite attractive, this means that any user could make use of it without any prior experience necessary and the fact that it is attractive makes it even more interesting to use.
It isn't capable of removing fingerprint locks but it is great with any android and it is one of the best android lock screen removal software out there.
Pricing
The great thing about this Lock Screen removal is that it's not only one of the best android lock screen removal software but you can also make use of it for free, so there really isn't any need to commit to any pricing plans.
7. Joyoshare iPasscode Unlocker
The most professional lock screen remover.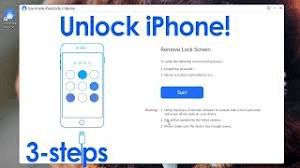 This screen lock removal kit happens to be one of the most effective software you could use to unlock an iPhone, it works in a way that gives you the option of removing your Lock Screen in the most professional way possible.
All you need to follow are three easy steps that are basically similar to all lock screen removal software, you'll need to download the software on your computer, then connect your phone to that same computer and select the firmware version of your mobile and then you could unlock the phone.
Key features
It has the ability to unlock all kinds of apple devices, it will unlock your iPhone and iPad whether it is new or old
It boasts of making use of detailed steps to get the best result out of the screen lock removal, this means that you're getting a more professional outcome. The bad thing about it is that it has the tendency to wipe the data off your phone.
Pricing
You could use it for free by downloading the app or trying out the free trial, you could also pay for it and that would cost you $39.95, the difference between paying and using the free trial is that you might not get to unlock the passcode from your screen, so you might need to pay for it at the end of the day.
8. iSkysoft android Lock Screen removal
Known to be a highly reliable Lock Screen removal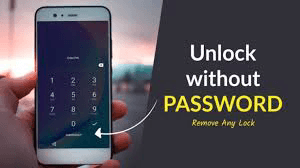 This is known to be another great Lock Screen remover, it is reliable and it wouldn't take much of your time in order to work, the great thing about it is that it comes highly recommended because of all its amazing features.
It is a very well-known android screen lock removal and it is known to remove screen locks in the fastest way possible.
Key features
You could remove different kinds of passcodes, from fingerprint removal to patterns and even pin, it works for all androids and most especially Samsung and LG devices and androids of higher versions.
There's also access to techno support for users who might end up needing it and there are discounts on some of their plans as well.
Pricing
For the most part, there is a free trial available for people who would like to try it out before committing, there is a one year plan that is set at a price tag of $39.95 and then a lifetime license plan that goes for $49.95 and you could also get a 20% discount off this plan.
9. iSeePassword Android Password Removal
Removes all screen locks within a few minutes.
This is another great screen lock removal that will get your fingerprint and passcodes out of the way in just a few minutes as long as you have the software downloaded, it can remove screen lock types like patterns, pins, and so on.
Key features
It supports all brands of devices and you don't have to worry about losing your phone data at all, it also works on devices which run on android 7 and above.
It can complete the job in only a few minutes, this means that it is known to be super fast and you don't have to waste any time at all while making use of it.
Pricing
It is known to be more expensive than other types of screen lock removal software, this is because it is also very effective, the pricing varies from the basic license to the family license and then the business license, all of which cost $49.95, $69.95 and $299, respectively.
Lock Screen removal FAQ
What is a Lock Screen Removal Software?
Lock Screen Removal software is basically software that helps people get through lock screens they don't know or can't remember without facing hard steps or processes, they work in situations where people can't remember their passcode or other situations.
What are the Best Lock Screen Removal Software to use?
The best Lock Screen removal to use is based on the type of device you're using, based on the nine aforementioned lock screen removal software discussed above, you can choose based on whether your device is an android or iOS device.
Conclusion
There are so many lock screen removal software to choose from, the major ones that are quite popular and also stand out include Dr.fone and Tenorshare 4uKey, there's a whole other list of other choices you could choose from, each of them come with their own set of perks.